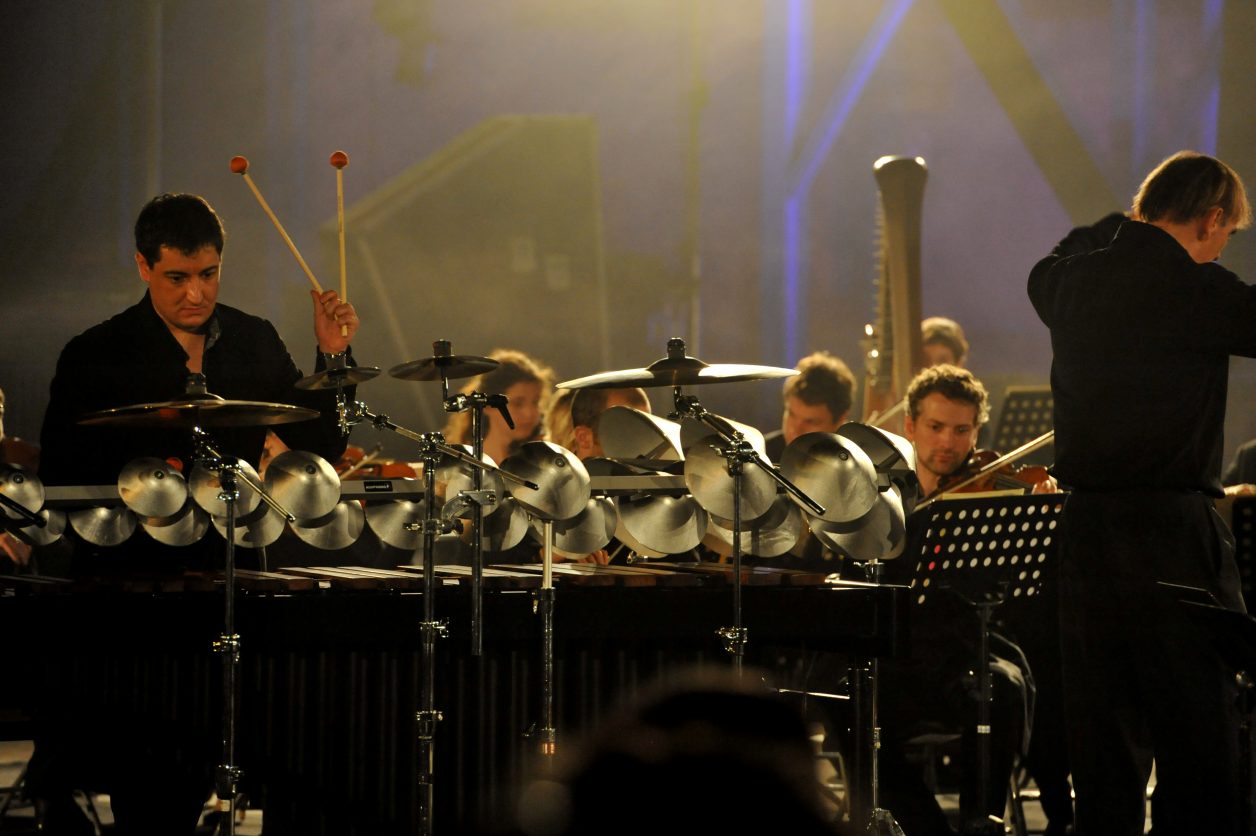 Laurent Mariusse
Percussionniste, improvisateur, compositeur
At the age of 7, Laurent Mariusse began his musical studies with drums. His learning path led him to the Conservatoire National Supérieur de Lyon in 1994, where he graduated in 1998 with a major in contemporary music.
He worked with composers Pierre Boulez, Peter Eötvos, Daniel Tosi, and François-Bernard Mache. These meetings influenced greatly his career orientation.
Alongside his studies, he plays chamber music, solist and with national orchestras.