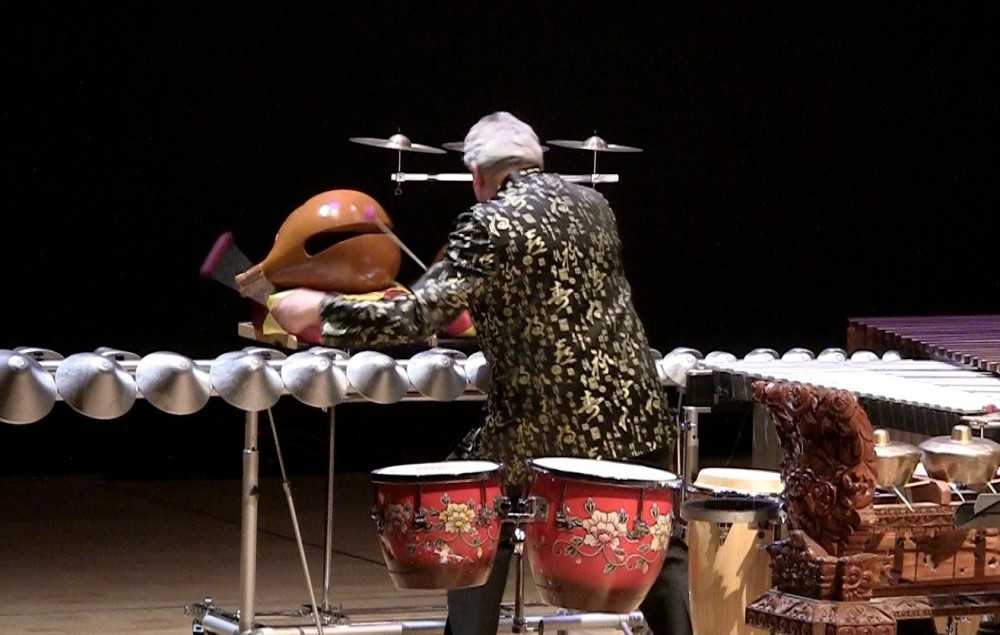 Gert Mortensen, professor at the Royal Danish Academy of Music in Copenhagen, Denmark
Gert Mortensen has been a guest artist at many international events including the ISCM. Gert Mortensen has also made music videos and internationally acclaimed CD´s for the record company BIS. A new recording of Per Nørgaard´s Percussion Concerto with orchestra conducted by Ian Latham König has been released on Da Capo Records. Always searching for new sounds Gert Mortensen has created a new instrument: "The Glassophone": a nine octave glass instrument made of mouthblown glass used in the ancient wineindustry of Italy, probably the largest glassinstrument in the world.
On occasion Mortensen forms a percussion duo with English percussionist Evelyn Glennie. Gert Mortensens repertoire encompasses the greatest works for percussion in the 20 th and 21st century. His recitals are a veritable "one-man show", a fascinating display of instruments from all over the globe. The variety of instruments along with his musical expression, body language, movement and rhythm create the process which one critic has called "art created
from the liberation of natural energy in a spectrum of primordial force, ecstasy, mysticism,meditation and the explosion of life…"
Recordings: BIS: lp 256, BIS CD 256, BIS CD 482, Gramm. 101CD, Da Capo CD 403, BIS
CD 511.