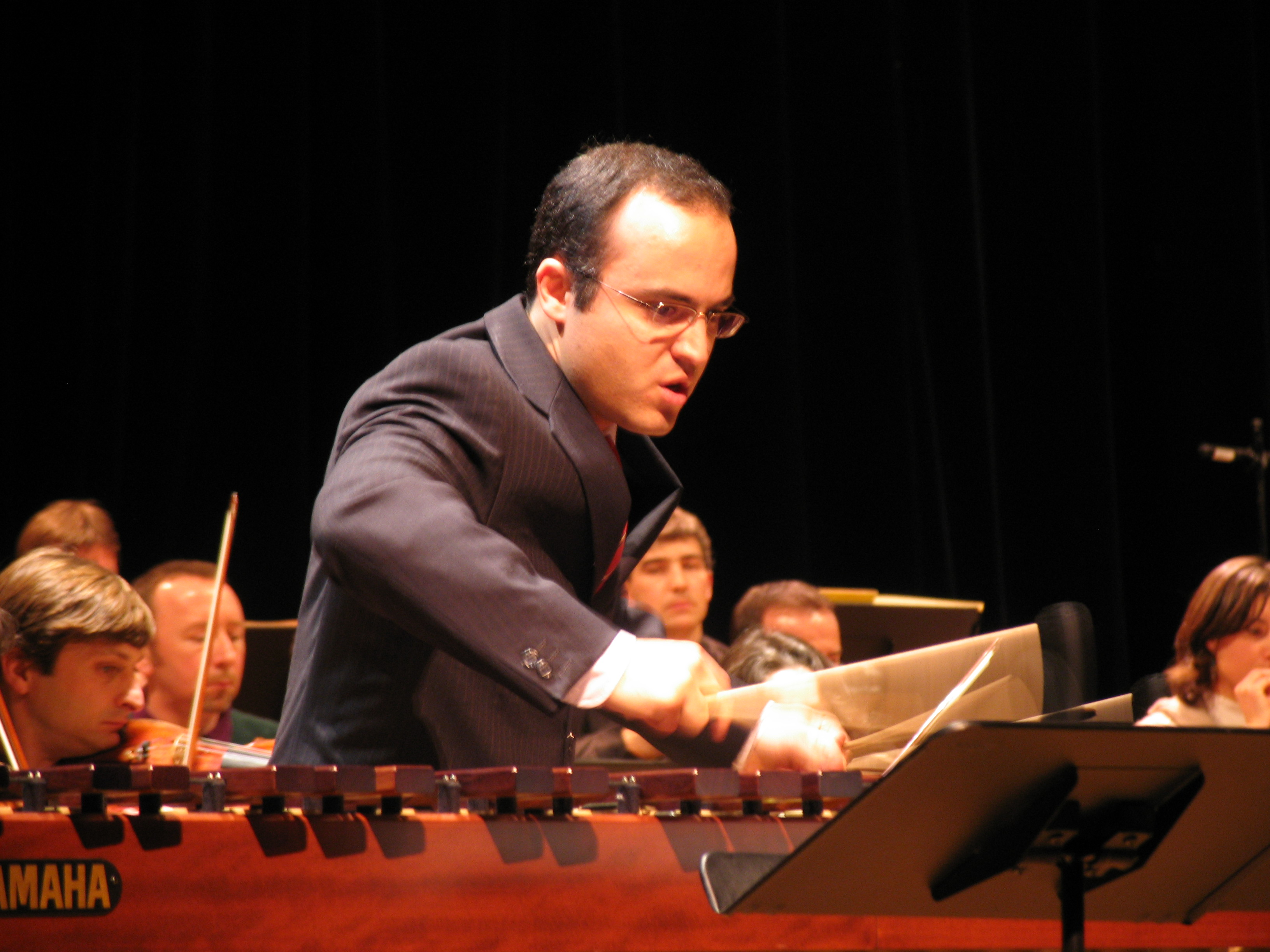 Pedro Carneiro: solo percussionist, conductor, composer
Chief Conductor/Artistic Director: Portuguese Chamber Orchestra
Artistic Director: Bang Crash Splash! Percusson Marathon, Lisbon
Associate Artist Season 2007/2008: Centro Cultural de Belém, Lisbon
Today, Pedro Carneiro is acclaimed internationally as one of the world's foremost solo classical percussionists and increasingly active as a conductor and composer. Pedro's virtuosity, passion, explosive energy and emotional spontaneity have inspired several of today's leading composers to write works specially for him. He has performed the world première of over 100 new works and collaborates regularly with a wide range of acclaimed musicians. An enthusiastic chamber musician, Carneiro has commissioned, performed and recorded over a dozen new quintets for marimba and string quartet, in the company of the Tokyo, Arditti, Shanghai, Latinoamericano, New Zealand and Chilingirian string quartets.
He performs and records with many orchestras around the globe, such as the Los Angeles Philharmonic, Helsinki Philharmonic, Vienna Chamber Orchestra, Swedish Chamber Orchestra, Seattle Symphony, Leipzig Radio Symphony, English Chamber Orchestra, São Paulo State Symphony, BBC National Orchestra of Wales, to name a few. He also appears regularly as a soloist/director, conducting from the marimba keyboard.
Pedro is also a passionate inventor: he has created many new accessories which are now entering the repertoire and being used by percussionists around the world; and is a keen improviser, performing in many experimental performances, often using live electronics and cutting-edge technology.
His extensive discography includes several prize-winning recordings and features solo recitals, chamber music and concerti – on the ECM, Zig-Zag Territoires, Rattle, Stradivarius and other labels.