Welcome to Aluphone
Discover great new instruments for percussion players!
A Must For Percussion Players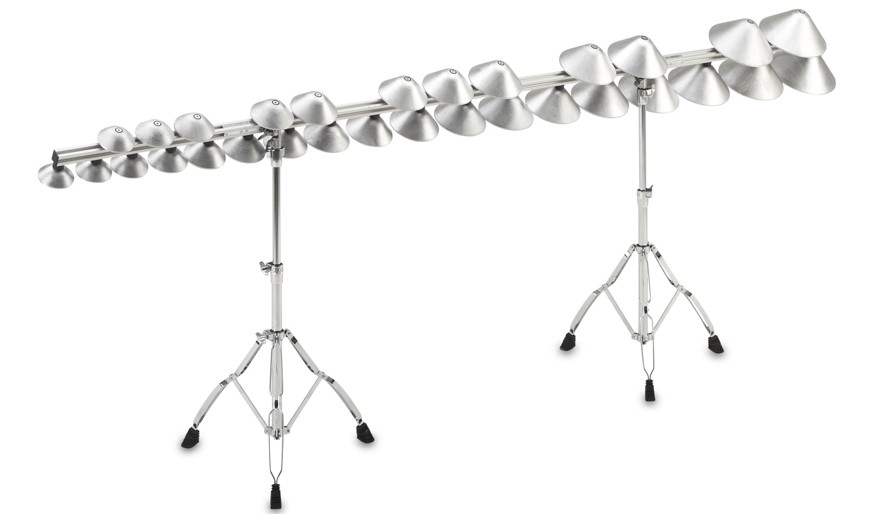 Aluphone - the new percussion sound
Aluphone makes a brand new percussion instrument for mallet players, drum corps, drummers and percussionists.
Blue Devils DCI World Champion 2023!!
Many top DCI drum corps are using the Aluphone as an extra sound - Boston Crusaders - Santa Clara Vanguard - Blue Devils etc.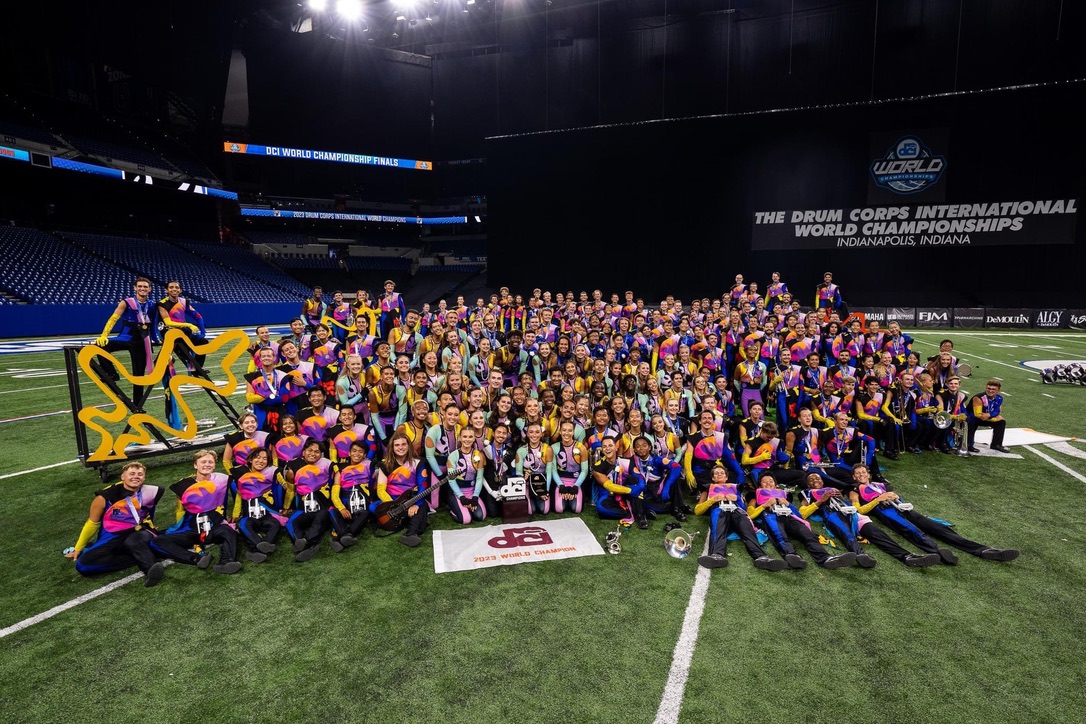 Congratulation to Blue Devils 2023 World Champion!!!
Celebrate the incredible victory of the Blue Devils – they are now the undisputed 2023 World Champions! Join us in applauding their extraordinary talent, hard work, and dedication that led them to this historic achievement. Their awe-inspiring performance mesmerized audiences around the world, leaving no doubt that they are the best. Congratulations to the Blue Devils, the true champions of the world!
Great composers like James MacMillan, Anders Koppel, Adam Schoenberg, Askell Máson, Mark Bowden & Francisco Coll have already written for Aluphone.
World renowned artists are playing aluphone, among them you will find Evelyn Glennie, Colin Currie, Gert Mortensen, Martin Grubinger, Claire Edwards, Anders Åstrand, James Campbell, Arx Duo & Henrik Larsen.
DCI Drum Corps like Blue Devils, Santa Clara Vanguard, Boston Crusaders, Phantom Regiment & Cadets are playing Aluphone.
Follow us on Instagram!
Dame Evelyn Glennie receiving the Léonie Sonning Music Prize 2023 in Denmark
Björk using Aluphone in her new hit sond – listen here
Evelyn Glennie talking about the Aluphone
News
Oslo Philharmonic world premiere: Lasse Toresen's choral symphony ΩN: Det værende
Congratulations to Blue Devils No. 1 at DCI International 2022
Congratulations to Santa Clara Vanguard No. 5 at DCI International 2022
The Icelandic superstar Björk has been touring the world in 2022 with Aluphone played by Manu Delago
Hochschule für Musik Franz Liszt Weimar, Germany now added an Aluphone to the percussion section.
James McMillan Percussion Concerto No2!
Dutch percussionist Dominique Vleeshouwers soloist in a run of three concerts with the Netherlands Philharmonic Orchest the Amsterdam Concertgebouw.

Matra – Akira Nishimura from Percussion Pulse 2020 in Copenhagen
Iceland Symphony Orchestra now added an Aluphone to the percussion section.
Concert Percussion
Many great works has been written for Aluphone by established composer. They works has been premiered by world famous artist such as Evelyn Glennie,Colin Currie & Martin Grubinger. At University level you will find the Aluphones great for Percussion Ensembles.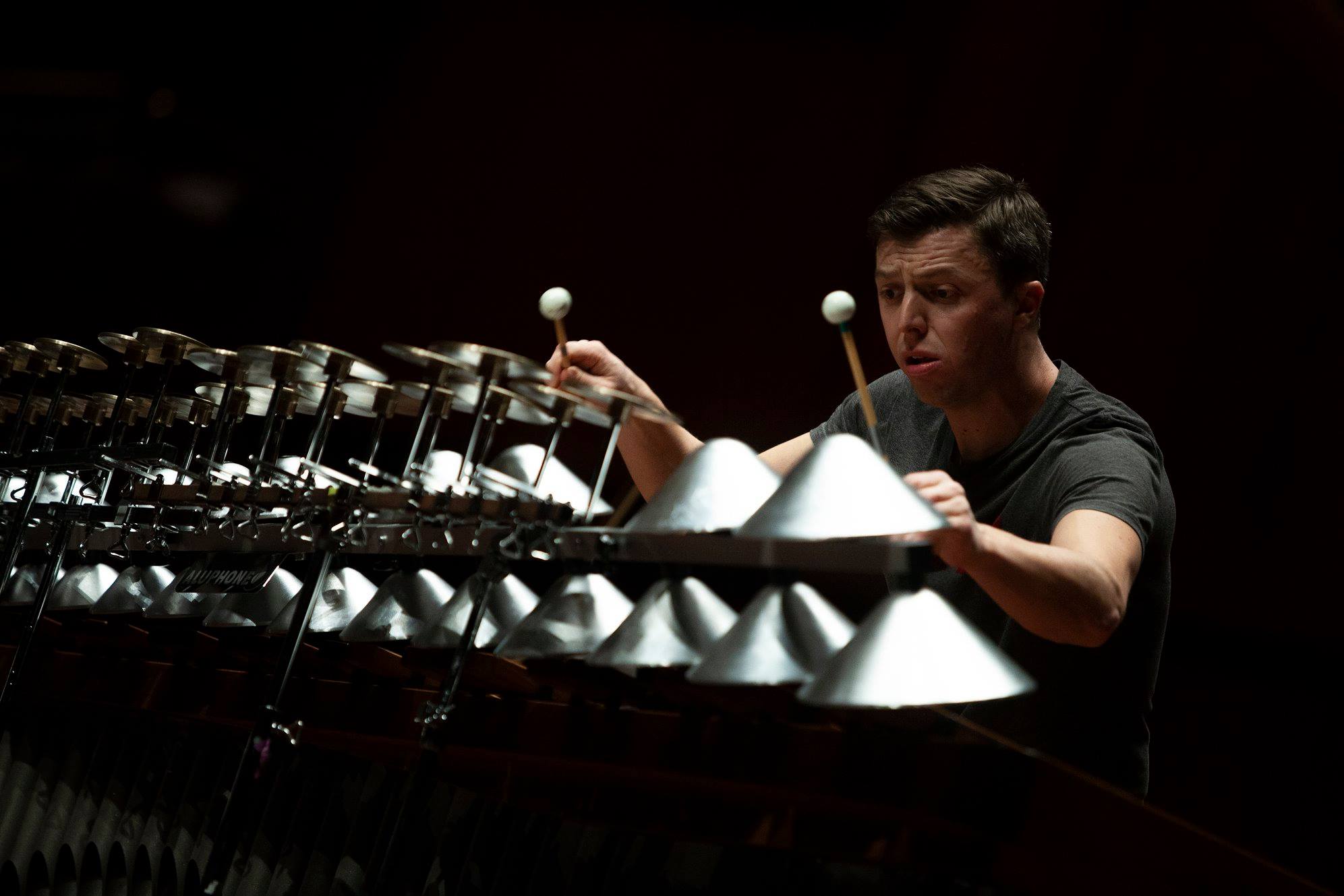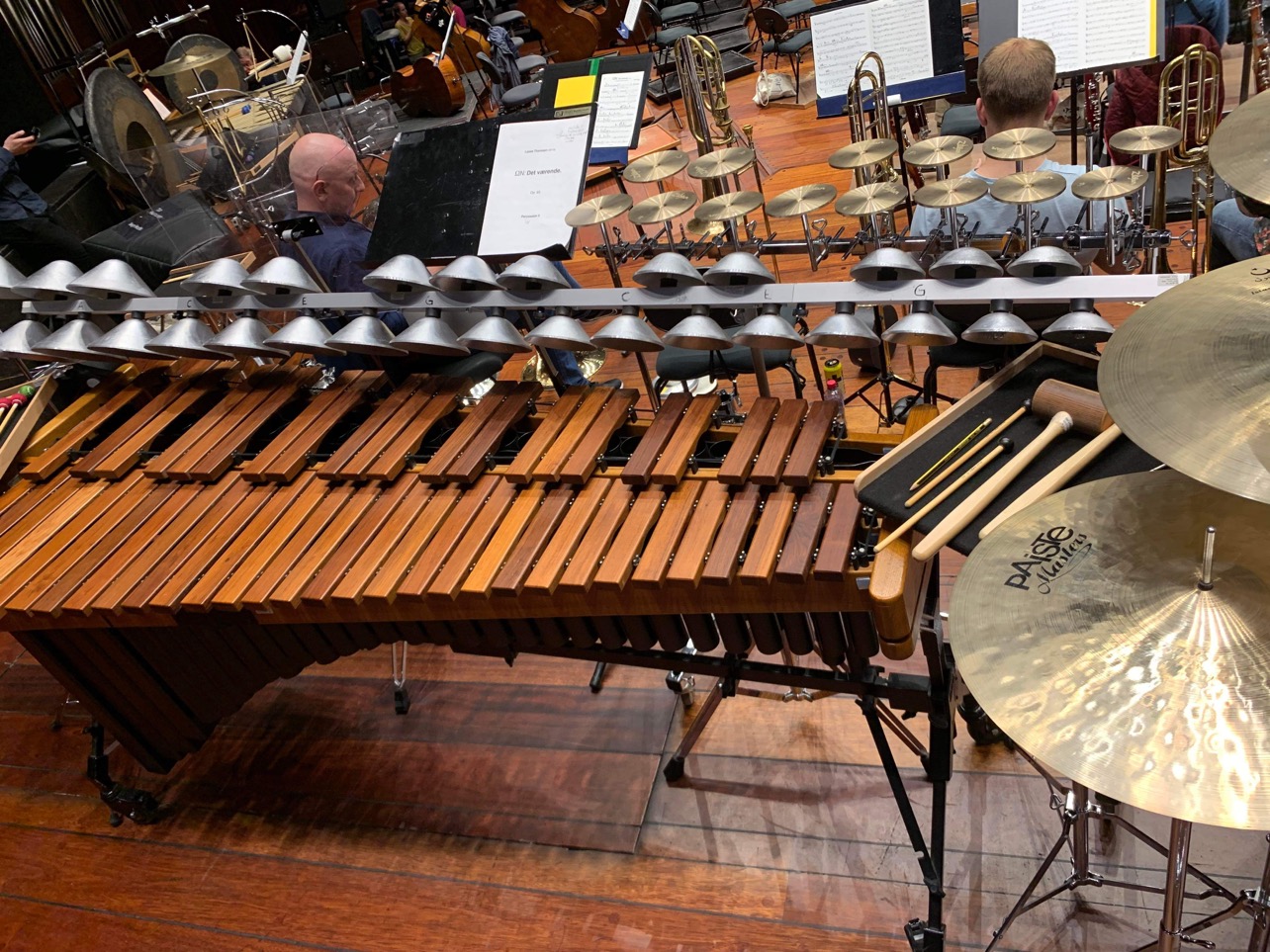 Evelyn Glennie playing Aluphone Concerto by Anders Koppel
James MacMillan Percussion Concerto No. 2 performed by Colin Currie
Composers – we want you to write a lot of music for and with the Aluphone – you can get tons of information here
Marching Percussion
Many top DCI Drum Corps are using Aluphone. Among those you will find: Blue Devils, Santa Clara Vanguard, Carolina Crowns, The Cadets, Madison Scout, Matrix etc. Aluphone is widely used by High School Ensembles.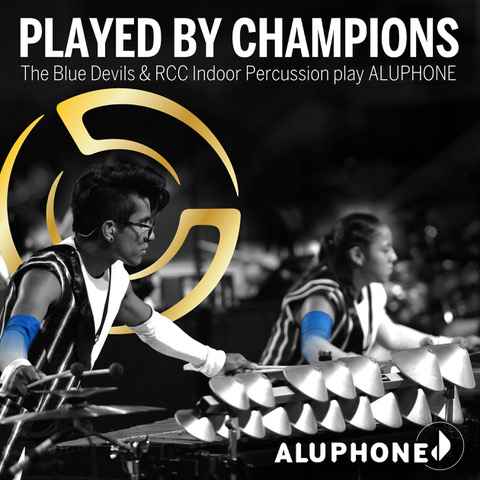 Congratulation to Santa Clara Vanguard! Among the top 5 at DCI 2022. Amazing use of Aluphones!