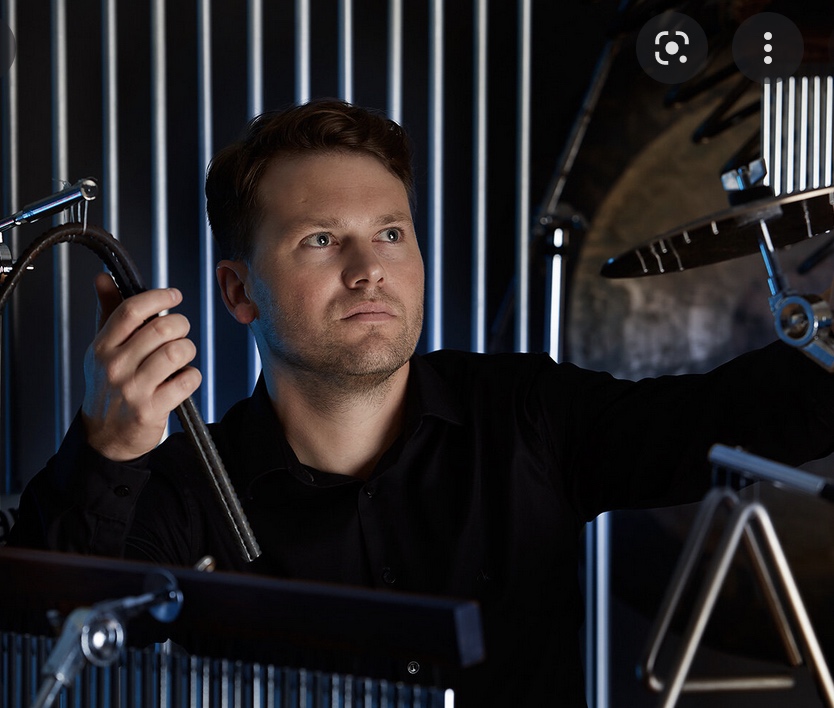 Joby Burgess
One of Britain's most diverse percussionists, Joby is equally at home performing with Peter Gabriel at Red Rocks Amphitheatre and The Who at Wembley Stadium as reimagining Blade Runner at Sydney Opera House and Ibiza Classics at the Royal Albert Hall.
Known for his virtuosic performances, Joby's solo projects Powerplant and Pioneers of Percussion have taken him from Berghain, Berlin to SESC Pompéia, São Paulo. Recent releases for Signum include Gabriel Prokofiev's 'Concerto for Bass Drum' and Eric Whitacre's 'Marimba Quartets'.
Often found at Abbey Road and Air Studios, Joby's playing can be heard on major film and TV scores, notably leading the percussion sections on Black Panther, Rocketman, Ad Astra, Mission: Impossible, The Darkest Hour, Dr Who and The Green Planet.
In demand as an educationalist, Joby created the Virtual Marimba Choir, which brought together 227 percussionists from around the world during Spring 2020.
'a prominent figure in the alt-classical scene … Joby Burgess, the soloist coaxed all manner of sounds from the oxlike instrument, often wielding multiple sticks in each hand and even using his fingers and elbows … the words athleticism and stamina come to mind.'
New York Times
'Wow factor was supplied by Joby Burgess' percussion, which exquisitely enhanced the music – hauntingly tribal at one moment and fantastically futuristic at another.'
The Upcoming
'with percussionist extraordinaire Joby Burgess … thunder and menace are offset by taps, rattles and delicate whispers redolent of an entire percussion section.'
BBC Music Magazine
'Joby Burgess, the insanely talented British percussionist, did the honors as soloist as we all got schooled in Creativity 101.' Chicago Classical Music
'… Burgess' blend of virtuosity, good humour and taste … combining rigorous attention to complex musical detail with a sincere passion for the rhythms of dance music.' Bachtrack
'one of the best concertos written this century … Joby Burgess has made the Bass Drum Concerto his own, and the Ural Philharmonic under Alexei Bogorad clearly respond to the percussionists's virtuoso treatment of an instrument that resided in the lower reaches of the orchestral hierarchy for far too long.' Gramophone